Contact the Chatham Grill
By phone: (518) 392-1471
By email:
or use the form below.
Open for Lunch
Every day 11:00am-4:00pm
Open for Dinner
Monday 4:00-9:00pm
Tuesday 4:00-9:00pm
Wednesday 4:00-9:00pm
Thursday 4:00-9:00pm
Friday 4:00-9:30pm
Saturday 4:00-9:30pm
Sunday 4:00-9:00pm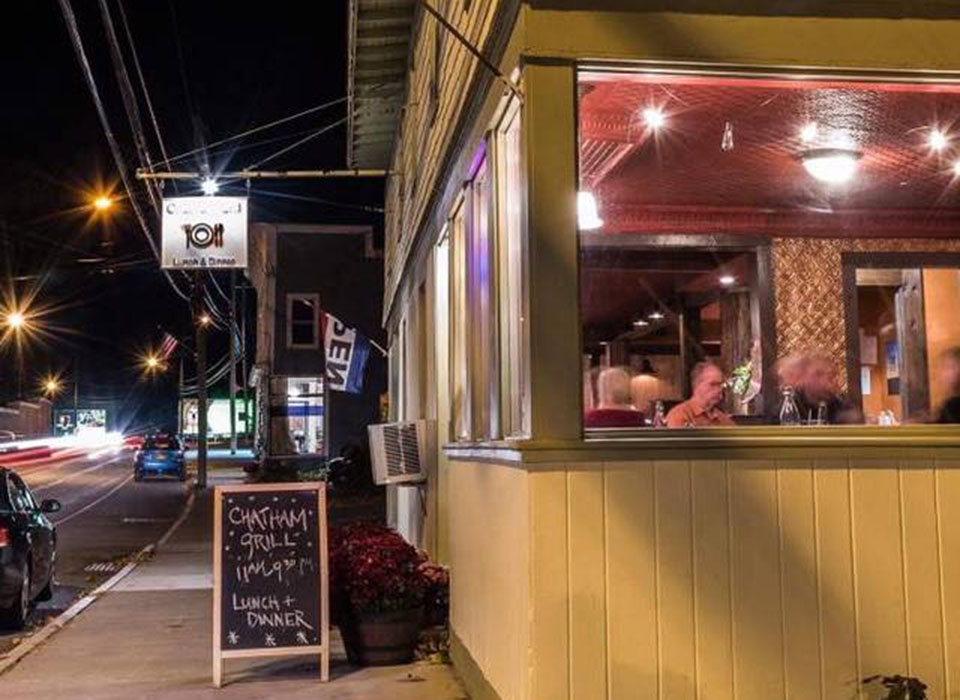 Make A Reservation
We accept reservations for parties of 5 or more. We regret we cannot accept reservations via email. Please call (518) 392-1471 to reserve your table.
Catering Services
The Chatham Grill provides catering services for events of all types and sizes. Learn more about our catering services, visit our FAQs page about catering.
Payment Options
We accept Visa, MasterCard, Discover, and American Express, as well as cash and checks, with two forms of ID.